Have you downloaded the new Four Days Marches app yet?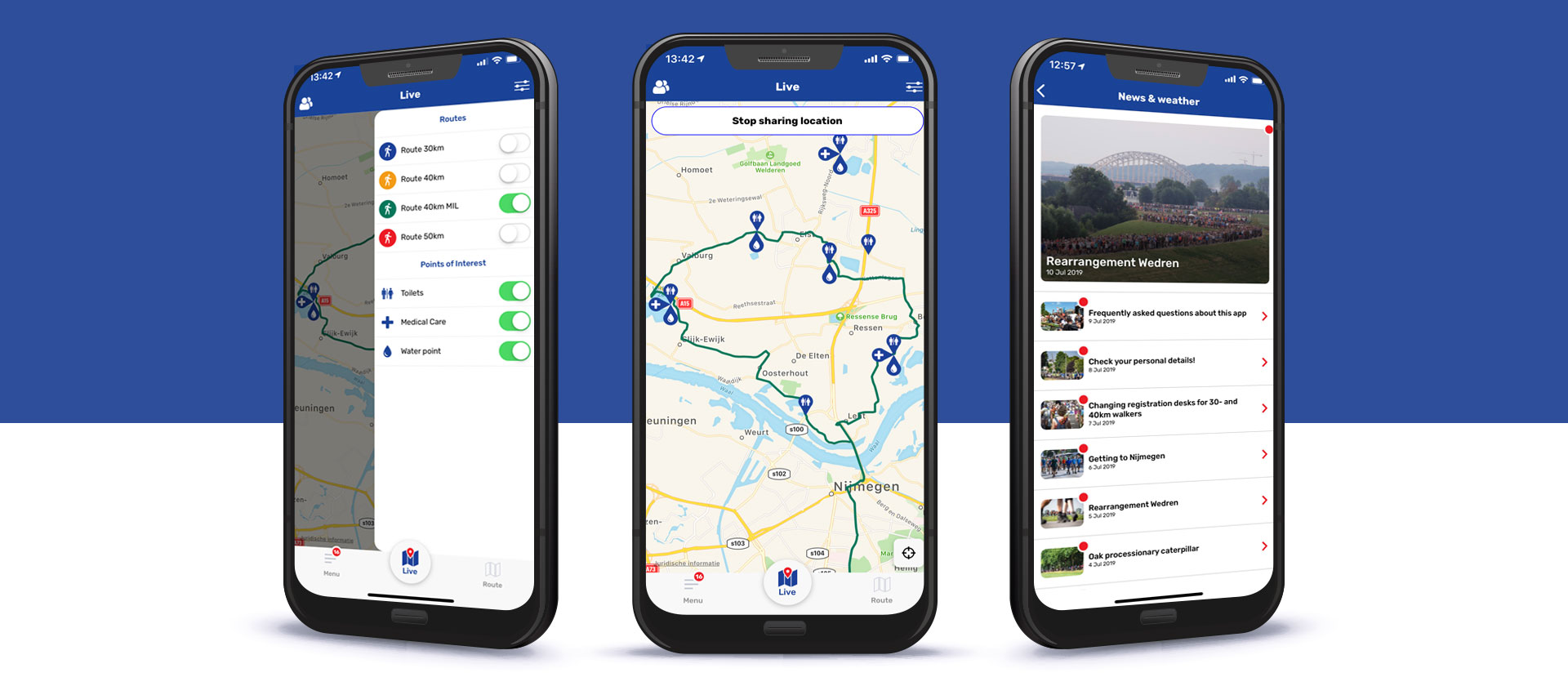 Yes, we understand that seeing the words 'app' and 'Four Days Marches' in the same sentence may trigger a few frowns, but just park your scepticism for now and give the new app a try. You'll see that we have actually got it right this time and, together with NXTApps, developed a fully functional app that lets you update your followers on your progress. The app also has relevant information for you as a participant. It tells you where the nearest toilets are, and how far it is to the next medical support post. The app is also used for news and weather notifications from the organisation.

Download it for Android or Apple and try it out with your followers now, so that you are all well prepared for next week!


Worth knowing…
The app is not linked to your registration number and, therefore, not to the scans at the start and finish either.
You and you alone decide when and when not to share your location with your followers.
At 19.00 hrs on Friday 19 July, the app's tracking feature will disable automatically and your location data will no longer be shared with your followers. Location and other app data will automatically expire no later than 30 days after the Four Days Marches and will not be retained in any way.
Further details about the app are available here. We have put together a handy list of frequently asked questions about the app.